Never Miss a Chance to Do the Most Good
Please enter your name, email and zip code below to sign up!
Outdoor Education Director
Oversees and plans outdoor elements such as high and low ropes course, archery, rock wall, hiking, creek-walks, and Camp Kuratli's nature center.
Camp Counselor
Responsible for the care and wellbeing of 8-12 campers throughout the course of each 5 day camp, offer emotional support, guidance and encouragement throughout the week.
Lifeguard
Works directly with the Lead Lifeguard to ensure proper safety at the swimming areas of camp. Certification required.
The Salvation Army is an Equal Opportunity/Affirmative Action Employer-EOE of Females/Minorities/Vets/Disability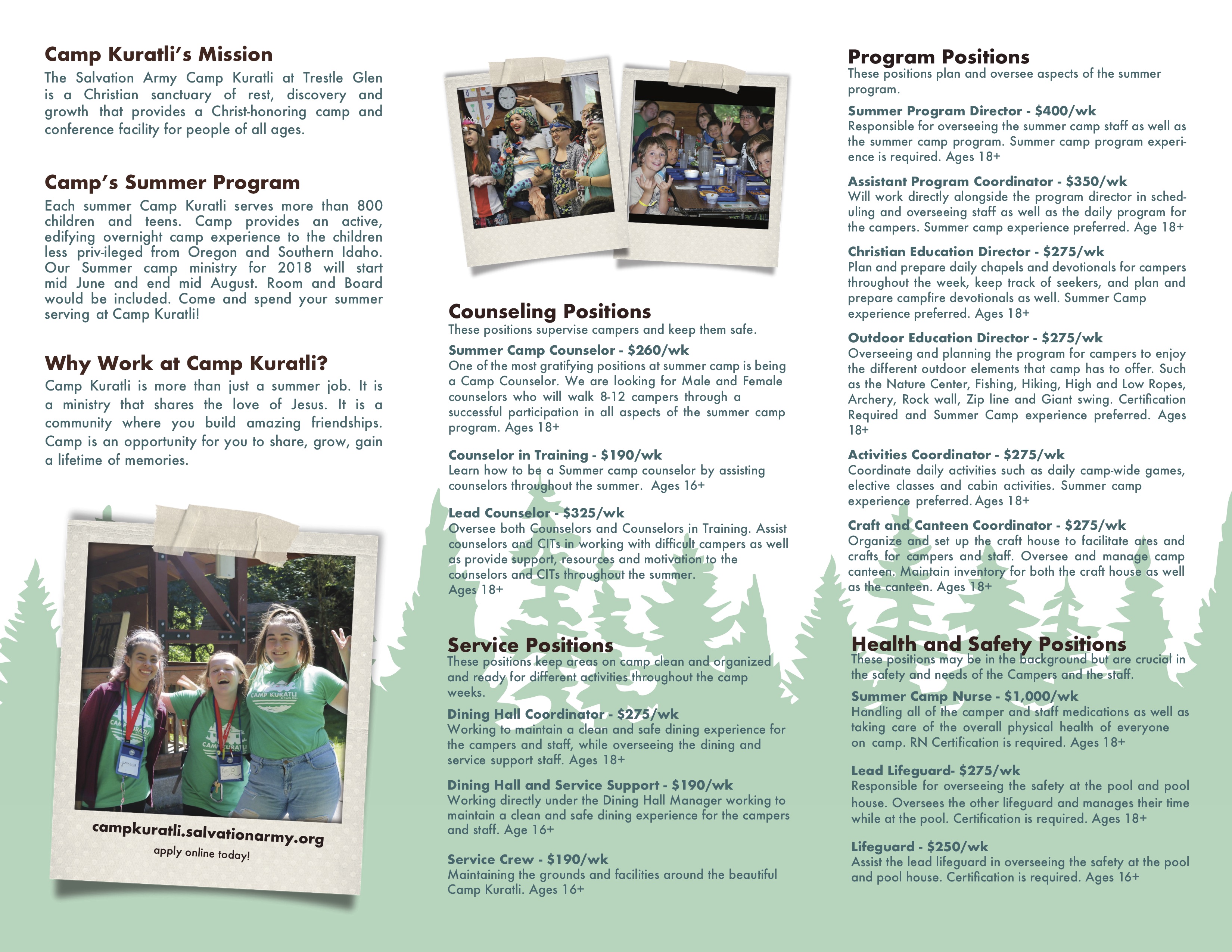 Other Ways We Meet Need